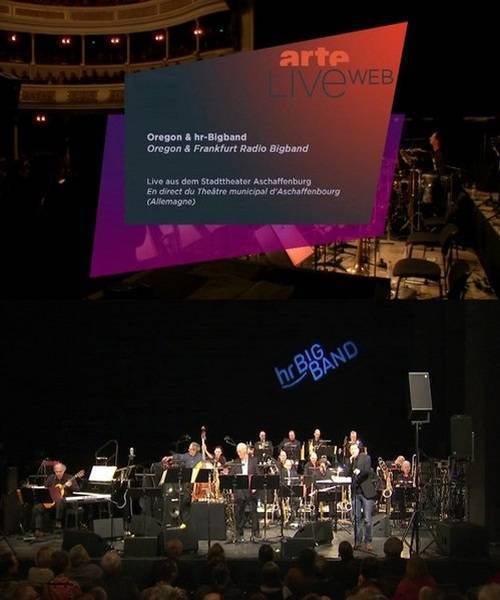 INFO:
Source:
WEBRip
Video compression mode:
AVI
Size MB:
619
Total Run Time mn.:
117:19
U.S.
Oregon
group, known for creating bridges between jazz, world music and classical occurs Frankfurt Radio Bigband with under the direction of Jim McNeely.
The compositions of the Oregon group marry Western classical music, jazz and ethnic music from around the world into a new world of sound in which compositions treated feed collective improvisations, and vice versa. Since the 1970s, this training is a pioneer with a wide array of its acoustic multi-instrumentalists musicians. Oregon had collaborated with a symphony orchestra for his last album but had not yet rubbed with a big band. The whole jazz Hessischer Rundfunk is very proud to have been chosen for this first. And who could better orchestrate this meeting that the pianist, composer and arranger Jim McNeely U.S.?
Streaming
Download
​