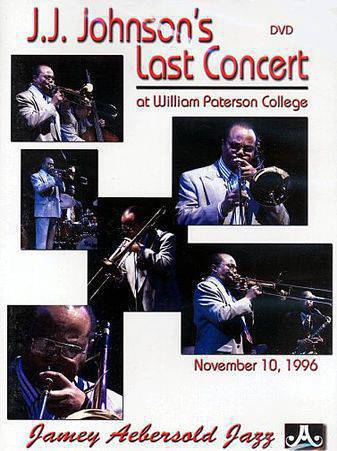 INFO:
Source:
WEBRip
Video compression mode:
AVI
Size MB:
418
Total Run Time mn.:
92:01
This special concert was performed in front of a live audience at The Jazz Room at William Paterson College in Paterson, New Jersey, November 10, 1996.
J.J.Johnson
was one of the greatest and most influential trombonists in the history of jazz. Johnson was born in Indianapolis, Indiana in 1924. Possessing a prodigious technique, in 1940s became the first trombonist to successfully adapt the virtuosic demands of bebop in the trombone. in doing so he became one of the most widley imitated of all jazz trombonists.
Tracklist:
Short Cake
Quantegy
See See Rider
Malaga Moon
Bud's Blue
Friendship Suite
The Summary
haster Jason
Carolyn
Why Indianapolis? Why Not Indianapolis?
Streaming
Download