Board Sponsor

Join Date: Aug 2018

Posts: 164

Thanks: 17

Thanked 292 Times in 106 Posts

Country:
Zgemma 4K UHD H9T Single Cable/Terrestrial DVB-C/T2 tuner only £61.95! Great quality and value for money!
---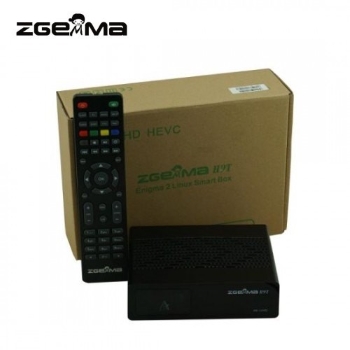 ZGEMMA H9T 4K UHD.
ONLY £61.95!
HURRY LIMITED STOCK AVAILABLE OF THIS MODEL!
TWO YEAR HARDWARE WARRANTY
AS STANDARD IF PURCHASED FROM WORLD-OF-SATELLITE.
SINGLE HYBRID 1X DVB-C/T2 TUNER.
QUAD CORE 1.5GHz CPU.
1GB DDR3 RAM + 256MB NAND FLASH.
2X REAR USB PORTS + MICRO SD CARD SLOT.
H.265 HEVC SUPPORT.
KODI & QT STALKER SUPPORT.
MASSIVE ENGIMA 2 SUPPORT!
OFFICIAL SUPPORT FROM OPENVIX, OPENATV, OPENPLi, PURE2 & MORE!
FREE ENIGMA 2 FLASHING OF YOUR CHOICE!


FREE ENIGMA 2 IMAGE FLASHING OF YOUR CHOICE!
Support for 7 Days EPG using CrossEPG, EPG Refresh and other EPG importers!
AutobouquetsMaker! Latest channel data updated daily!
Too many user features to list! SEE HERE!
Support for many skins!

EURO-WIDE SHIPPING AVAILABLE!
LOW COST EUROPEAN SHIPPING RATES TO REPUBLIC OF IRELAND, BELGIUM, DENMARK, FRANCE, GERMANY, LUXEMBOURG, NETHERLANDS, POLAND, SPAIN AND MORE!
WORLD-WIDE SHIPPING AVAILABLE!

If your Country is not listed in our online cart system contact us
HERE
.
__________________
Official resellers of Formuler, GiGaBlue, Octagon, Technomate, Tiviar, VU+, Xtrend and many more...
Secure online ordering - Paypal and all major cards accepted - Order online 7 days a week!
PRICE MATCH PROMISE - WE'LL TRY TO MATCH ANY UK PRICE*
*SEEN ANY PRODUCT CHEAPER? CONTACT US AND WE'LL TRY TO MATCH LIKE FOR LIKE!