Amiko Twin E2 - Grab yourself a bargain! Our lowest cost Twin Satellite tuner ever! Only £49!
---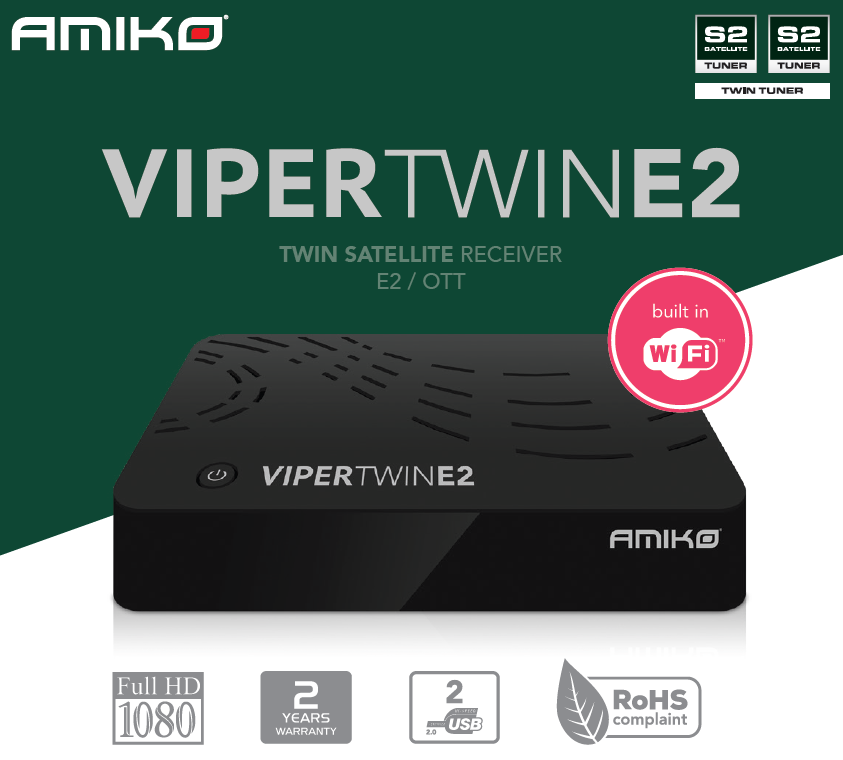 AMIKO VIPER TWIN E2. ONLY £49!
GRAB A BARGAIN WHILE YOU CAN!
OUR LOWEST COST TWIN SATELLITE TUNER WE'VE EVER SOLD!
HISILICON ARMv7 1.0GHz CPU! 512MB RAM + 512MB FLASH!
BUILT IN WIFI!
GREAT SPEC COMPACT RECEIVER!
ORDER HERE.
__________________
Official resellers of Formuler, GiGaBlue, Octagon, Technomate, Tiviar, VU+, Xtrend and many more...
Secure online ordering - Paypal and all major cards accepted - Order online 7 days a week!
PRICE MATCH PROMISE - WE'LL TRY TO MATCH ANY UK PRICE*
*SEEN ANY PRODUCT CHEAPER? CONTACT US AND WE'LL TRY TO MATCH LIKE FOR LIKE!