Einsatz für Sky: Klassiker «Das Boot» sticht nochmals in See
Ein Kultfilm wird neu in Szene gesetzt: Gemeinsam mit Sky will Bavaria Film ihr wohl bekanntestes Projekt zu einer Serie machen.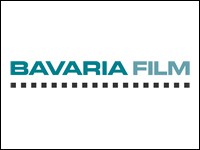 Durchschnittlich um die 880 Millionen Euro zahlt Sky zwischen Sommer 2017 und Sommer 2021 für die TV-Rechte der Fußball-Bundesliga. Dass Budget auch noch für Projekte abseits des rollenden Leders vorhanden ist, bewies der Sender zuletzt ganz deutlich. Während der Neubau eines eigenen Sport-Produktionszentrums noch halbwegs zum Thema Fußball dazu gehört, sicherte sich der Kanal jüngst Tennis-Rechte der ATP-Tour und lässt in diesen Wochen mit «Babylon Berlin» ► die aufwändigste eigenproduzierte Serie eines deutschen Pay-TV-Senders aller Zeiten entstehen.
Das Projekt soll aber nicht alleine bleiben. Schon vor Wochen kündigte die Sky-Gruppe – also auch die Kollegen aus England und Italien – eine Fiction-Offensive an, mit der man offensichtlich auf den großen Output von Streaming-Diensten wie Netflix und Amazon reagieren möchte. Am Mittwochabend stellte nun Sky Deutschland-Chef Carsten Schmidt das erste große Projekt seiner Firma mit der Bavaria Film vor. Es ist nicht weniger als eine Neuauflage des vielleicht bekanntesten Stoffs der Bavaria überhaupt.
Sky und die Produktionsfirma haben einen Entwicklungsvertrag über eine achtteilige Serienstaffel von «Das Boot» ► abgeschlossen. Der Kultfilm aus dem Jahr 1981 basiert auf einem Roman von Lothar-Günther Buchheim und wurde damals von Wolfgang Petersen umgesetzt. Selbst nach heutigen Maßstäben – und nach damaligen sowieso – war «Das Boot» eine unfassbar aufwändige Produktion: 32 Millionen Deutsche Mark verschlang die Produktion Anfang der 80er Jahre. Jürgen Prochnow, Hubertus Bengsch, Klaus Wennemann, Herbert Grönemeyer, Uwe Ochsenkneckt, Martin Semmelrogge und viele andere spielten in dem Film wichtige Rollen.
Die Serie soll direkt ans tragische Ende des Films anknüpfen und 25 Millionen Euro kosten. Tony Saint («Margaret Thatcher: The Long Walk to Finchley» ►, «The Interceptor» ► ) und Johannes W. Betz («Der Tunnel») treten als Head-Autoren der Eventserie auf, die international besetzt werden soll. Als Starttermin wurde grob 2018 genannt. Als Executive Producers auf Bavaria-Seite sind Oliver Vogel und Moritz Polter im Einsatz, für Sky ist Marcus Ammon an Bord.
Dr. Christian Franckenstein, CEO Bavaria Film GmbH: "Eine Anti-Kriegsgeschichte zu erzählen, hat heute mehr denn je seine Berechtigung. Die Begriffe Krieg und Terror sind allgegenwärtig, die Fehlleitung junger Männer durch falsche Ideologien wird bei Terroranschlägen augenscheinlich. 'Das Boot' von 1981 ist einzigartig. Und bei all unserem Schaffen gilt es, dieses Meisterwerk mit größtem Respekt zu beachten. Wir wollen auf die starke Marke «Das Boot» aufsetzen und die Geschichte in zeitgemäßer Weise fortführen. Dabei werden wir alle film- und erzähltechnischen Möglichkeiten von heute voll ausschöpfen."
Quelle: quotenmeter